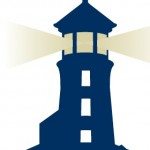 January 27, 2015
Transformational Thought
Some children take off sooner and faster than others. As a teenager I was totally focused on my own struggles, issues, and needs. One thing I regret is not playing a larger role in my little brother's life. He's 13 years younger than I am, and in my youth, I saw him as a toy or a mascot to use as needed. My brother had many ups and downs, almost from the get-go. He got kicked out of Catholic school in kindergarten on Ash Wednesday because he didn't want dirt on his head. My parents tried to raise him to greater heights, but many struggles ensued. If the race had ended in his mid-twenties, in jail and on his way to rehab, he would have been judged a loser … a failure.
Are you a parent of a low-flying child? Let me pass on a word of encouragement. My brother made a shift in his mid twenties and is now, by anyone's standards, a high-flying success: husband in a healthy marriage, loving and engaged father of a 2 young kids, master's degree, teacher and mentor to inner city disadvantaged teens, successful high school football coach, and get this, an inner-city high school disciplinarian. Yes, God does have a great sense of humor. Most importantly, he is a man of deep faith who always finds time to shine the Lord's light onto those around him. At 37 years of age, he holds the admiration and praise of those who know him.
Too often, we put premature finish lines on situations … judging them before all the data is in. But God isn't bound by time. He is incredibly patient, all-powerful, and has a flair for the dramatic, especially where timing is concerned. Our nature is impatient and impulsive. We don't tolerate feelings of discomfort. We want pain-free living now. We reach for quick solutions, even if they're destructive ones.
Don't fall into Satan's trap of judging yourself, others, circumstances, or especially God, prematurely. This puts God in a box and closes the curtain on the play at intermission. You will be disappointed, but more importantly, you'll lose out on many "miracles" of life. Realize that the show, game, path, or race is still in progress. You don't want to miss out on the great comeback God has in store for you. You see, just like any parent, God wants you to mature and succeed in life. However, a parent can only do so much. We have a big responsibility. But if we are engaged, He can equip, empower, guide, and show us the right forks in the road to the Promised Land.
Today, if you feel like a failure, or are disappointed, anxious, sad, or fearful, examine whether you are imposing a premature finish line on a situation. A second, or next act, is guaranteed. This is not the end. God wants a great ending for you and will do His part. Will you do yours? Seek God's guidance for the next phase of the situation. If you follow Him, trust Him, and practice patience, He will reveal a glorious second act in the awesome saga you were going to abandon prematurely. Whether you wait and take part in the glorious dramatic ending, or you leave when you think victory looks impossible and miss out on the miraculous comeback is your decision, so choose well.
Prayer
Dear Father God, I pray that all parents reading this devotional receive from You wisdom and patience to raise their children. Help them to trust Your providence and grace, and to let go of their timelines for their children's lives. Help us all see Your Son as an example. You patiently waited for His time to come. Father, help us listen to You and obey You in this great calling of parenthood. Then in all areas, help us grow in patience. Help us to see Your big picture, instead of prematurely judging the small picture of our lives and bailing on You and Your plan for us. Help us all to tolerate those uncomfortable feelings that come in the middle of the play when we don't know if the hero will win. I pray in the name of the most patient One, Jesus Christ; and all God's children said – AMEN!
The Truth
"My time has not yet come." John 2:4
Rejoice in hope, be patient in tribulation, be constant in prayer. Romans 12:12
Even youths shall faint and be weary, and young men shall fall exhausted; but they who wait for the LORD shall renew their strength; they shall mount up with wings like eagles; they shall run and not be weary; they shall walk and not faint. Isaiah 40:30,31