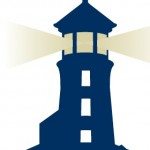 February 10, 2015
We need your help!
Lighthouse Network is excited to announce we are developing a one hour radio program that will be on internet radio and available via podcast with Karl Benzio, MD, Christian psychiatrist, as a co-host. We know you readers are a creative group and we'd like to ask and get your help in developing a name for this unique interactive radio program. Our goal is to empower the listeners by incorporating Dr. Benzio's scientific training and experience as a psychiatrist while practically infusing Biblical truths. Basically, a psychiatrist's view and insights on life, using science and the Bible to help us understand what's going on in our head and in society, then equipping people to achieve their God-given potential and be a shining light. Dr. Benzio will help people unpack, triage, diagnose, and devise a "treatment" plan for daily life. Then take a step back from the individual and look at what is going on in society, not let it adversely influence us, but instead, help us have a positive influence on societal issues. We invite you to send your ideas for a catchy and creative program name directly to Dr. Benzio at his email address kbenzio@LighthouseNetwork.org We really appreciate you dedication to Stepping Stones and we look forward to reading your ideas and sharing the final name within the next month.
Transformational Thought
A few years ago, life got a bit ahead of me. Some situations arose in which my actions were wrong. I really needed to take some time with God to reflect and figure out what happened, how to fix it, and how to avoid that trap again. But unfortunately, I made a decision to put God on hold until I took care of some other trivial things. I knew I needed to "get right with God" … but it seemed like such a big task that needed lots of time. Since I wanted to do it right, not just rush through (or maybe those were excuses to avoid facing it), I decided to put it off for a bit. I was tricked into thinking that the items on my "To Do" list were way more urgent than connecting with God.
Because of my incredible shortsightedness, I didn't realize that I needed Him in order to understand how to actually complete those "to do's" with joy and efficiency. Furthermore, I didn't see that I risked more damage to myself, and even those around me, as I bumbled forward, trying to manage these "to do's" alone. Unbeknownst to me, I was much more vulnerable … actually naked and defenseless. Most of us live among people who glorify busyness … who have made time a tyrant that controls life. Even many who know Jesus as their savior seem to march to the tempo of the world, putting God on hold … putting Him in the background instead of the foreground of our lives. God is a leftover on the menu, not the main entrée.
Here's the real distortion: the belief that I can conquer life on my own … that I am the king of my kingdom and don't need to humble myself to any other authority. We all tend to believe we can generate the power needed to overcome the struggles of this world. It's easy to see how blatantly wrong these beliefs are. But when you actually break down some of your decisions, you will be amazed to see how insidiously these beliefs creep in and determine your responses to what life brings your way.
Today, instead of making the choice (yes, it is always your decision and choice) to put God on hold, put the world on hold for just a few minutes. Spend some time with God. Have a conversation with Him. Bring Him your greatest concerns. Read a few pages of scripture. Pray prayers of simple thanksgiving. Then dig into a couple of your wrong decisions and be honest. See if some of the distortions we discussed are part of your present lenses. You will be amazed at how the daily practice of taking all your thoughts captive to the obedience of Christ will change your life. You will develop the Mind of Christ and maximally engage in the greatest spiritual discipline: Decision-making. Whether you put God on speed dial and go to Him first or you lose His number and only find it when you are in an emergency is your decision, so choose well.

Prayer
Dear Father God, I believe that You are calling me to follow You along a solitary path. I want to make time alone with You my highest priority so I can get the best directions for this journey, stepping stone by stepping stone. I know it will be my deepest possible joy. My nature is to think I am the lord of my own kingdom. Thank You for Your grace in dealing with my waywardness. Please give me eyes that see Your truth about what is really important in this world, and what is merely a distraction from growing in YOU. I pray in the name of Your Son Jesus Christ who put everything on hold to serve You; and all God's children say – AMEN!
The Truth
The fig tree forms its early fruit; the blossoming vines spread their fragrance. Arise, come, my darling; my beautiful one, come with me. Song of Solomon 2:13
And she had a sister called Mary, who sat at the Lord's feet and listened to his teaching. But Martha was distracted with much serving. And she went up to him and said, "Lord, do you not care that my sister has left me to serve alone? Tell her then to help me." But the Lord answered her, "Martha, Martha, you are anxious and troubled about many things, but one thing is necessary. Mary has chosen the good portion, which will not be taken away from her." Luke 10:39-42
We are destroying speculations and every lofty thing raised up against the knowledge of God, and we are taking every thought captive to the obedience of Christ, and we are ready to punish all disobedience, whenever your obedience is complete. 2 Corinthians 10:6