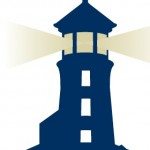 March 3, 2014
Transformational Thought
The Super Bowl just passed and what an anticlimactic blowout. Super Bowl Sunday always brings up powerful memories. You see, I'm a Steelers' fan … born in the Pittsburgh area. During my teen years in the 70s, Super Bowls were unbelievable events. My beloved Steel Curtain smashed their way to an unprecedented and still unmatched four championships in six years. I saw teamwork, sacrifice, perseverance, commitment, intentionality, hard work, practice, heroes, legends, invincibility, power, and role models. I learned so much through those fun Super Bowl journeys I celebrated on Super Sundays.
For a while though, Super Bowl Sunday also conjured up some terrible memories. My worst memory ever is January 25, 1987, Super Bowl Sunday. I was in the middle of medical school in Newark, NJ, with an awesome future ahead of me. But you see, from late high school through college and medical school, I made many poor choices that led to many problematic conduct, including a significant alcohol addiction. This Super Sunday started at a party with a bunch of med school friends. Through a series of decisions that became progressively more stupid … consuming lots of alcohol, winning $600 in a pool, more "celebrating" at a strip bar, driving drunk after a severe snow and ice storm, 6 counts of aggravated assault, evading arrest, several cuts, a bruised and battered body and ego … I ended up in jail. I could have been killed, or worse, killed others, several times that evening. God was so gracious.
Jail … never thought I would be there, but it was what I needed at that time to protect me from myself, Satan, and the world. Most importantly, it was the best place to be alone and think. And God really spoke to me. I finally listened and decided that life according to my instruction book … my kingdom come, my will be done mentality … wasn't working. My hole had been growing deeper and deeper over an 8-year stretch. I finally understood what Jesus did for me, and what God wanted to do in my life … transform me and bless me with an abundant life by fulfilling all my needs. I started to really know, love, and delight in my Lord. I finally decided to make Him not just Savior, but also Lord of my life, which is what He specifically asked me to do that night in jail.
Well, it took me several years to sort it out and really appreciate that day. Now I look back and thank God so much for what He has done for me and through me. My terrible memories of that one Super Bowl Sunday have been wiped clean with the blood of Christ. God has blessed me with spiritual growth, a loving wife, my three fantastic girls, friends, a respected profession, ministry, coworkers, and many experiences, all beyond my wildest dreams, especially compared to being in jail facing felony charges. (Though not wanting to test God, I always make sure I am in a safe place Super Sunday.)
Today, realize that each decision, regardless of how big or small it is, has definite ripples. Are you measuring the ripple effect? Second, if you are experiencing difficulties, hope is in the Lord, not in your efforts or abilities. Third, if you have done some terrible things in the past, God will forgive and help you move forward, using even those events in powerful ways to impact you, others, and His kingdom. Lastly, after accepting Christ as your personal Savior, make the defining decision of your life on Earth to let Him be the Lord of your life. That's when life really comes alive and makes sense as it pushes you to connect fully with Him. Whether you make Jesus the Lord of your life or you continue to put yourself on the throne of your heart is your decision, so choose well.

Prayer
Dear Father God, You, Your love, and grace are truly amazing. I thank You for not leaving me even though I left You many times. Thanks for landing me in jail, so I finally could block out all the distractions of life and meet You and listen to what You had been trying to tell me for many years. Thanks for the tremendous opportunity to serve You and for Your willingness to use me in Your service … it is truly humbling. I pray this in the name of the One I delight in, Jesus Christ; And all God's children say – AMEN!
The Truth
Delight yourself in the LORD, and he will give you the desires of your heart. Commit your way to the LORD; trust in him, and he will act. Psalm 37:4
The thief comes only to steal and kill and destroy. I came that they may have life and have it abundantly. John 10:10             
I appeal to you therefore, brothers, by the mercies of God, to present your bodies as a living sacrifice, holy and acceptable to God, which is your spiritual worship. Do not be conformed to this world, but be transformed by the renewal of your mind, that by testing you may discern what is the will of God, what is good and acceptable and perfect. Romans 12:1-2