Although most times, schizophrenia symptoms aren't experienced until the mid-late 20's or even 30's, they can be experienced starting at a much younger age. Below we will discuss how to identify, manage, and treat childhood schizophrenia and compare the options that are currently available to you or your child.
What is Childhood Schizophrenia?
Schizophrenia that manifests itself before the age of 13, is known as Childhood Schizophrenia; not to be confused with Early-Onset Schizophrenia that is for patients who are between 13 and 18 years old. Symptoms that could be present include changes in thinking and cognitive functioning, behavioral differences towards seclusion or isolation, and emotional changes such as sudden mood changes or irritability.
As children are growing they may experience any of these changes naturally, however, if there is a presence of delusions, hallucinations, an inability to think or speak clearly, or any cognitive or mental ability impairment, it may be time to seek help.
The Difficulty in Diagnosing Childhood Schizophrenia
While the diagnosis criteria of childhood schizophrenia follow the same guidelines as adults, it certainly comes with its unique challenges.
Childhood Schizophrenia is relatively rare and affects less than 04% of children and adolescents.
With children, there's a thin line between fantasy and hallucinations. Children with autism spectrum disorders can also have fantasies or peculiar beliefs.
An experienced psychiatrist should know how to differentiate between formal thought disorders (one of schizophrenia's symptoms) and developmental disorders that might lead to speech and language difficulties.
Treatment Plan Variations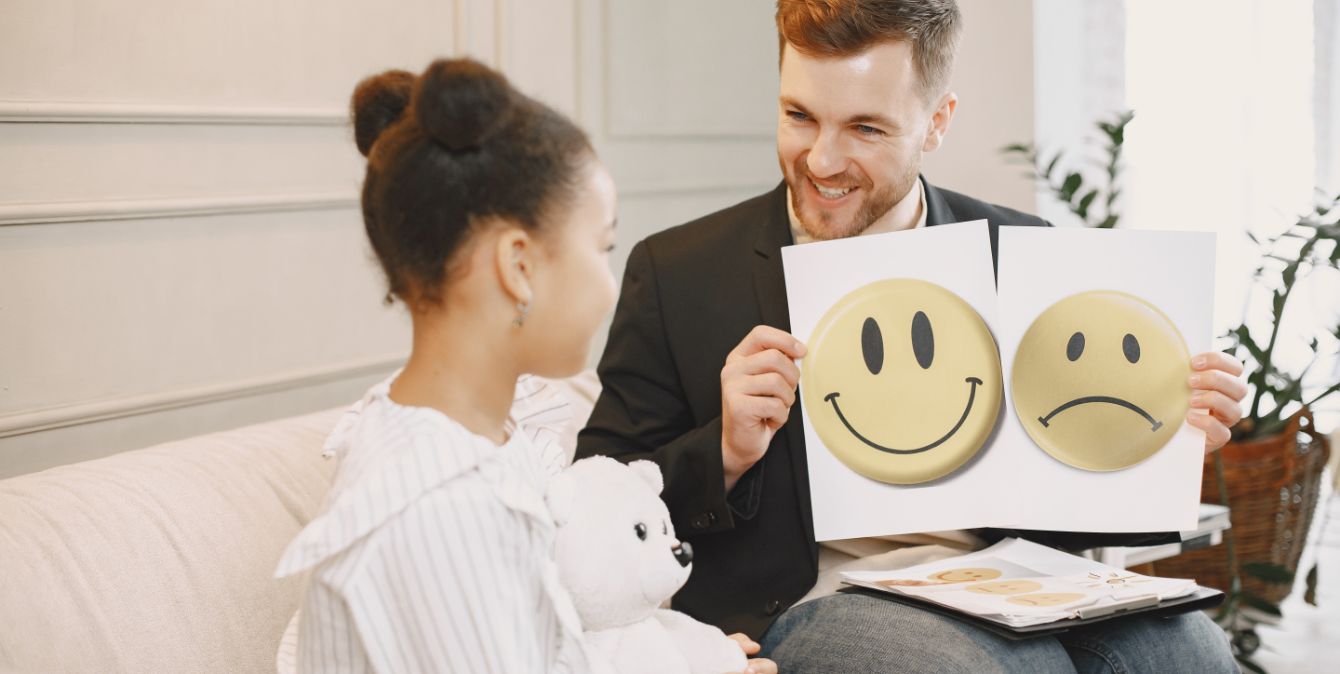 All people engaged in the patient's care should be consulted while creating a treatment plan. To meet the requirements of the patients and their families, the treatment plan should be realistic, adaptable, and practical. The treatment plan for childhood schizophrenia should be changed frequently depending on the patient's and family members' assessments.
Outpatient or Inpatient Treatment?
Usually, children and adolescents suffering from childhood schizophrenia are treated as outpatients in order to help them adapt appropriately in social and familial settings.
However, if the child will be in danger as an outpatient, then it's suggested that they are admitted to an inpatient setting until they are deemed safe. This has multiple causes such as suicidal thoughts, refusal to eat or drink, and catatonic symptoms.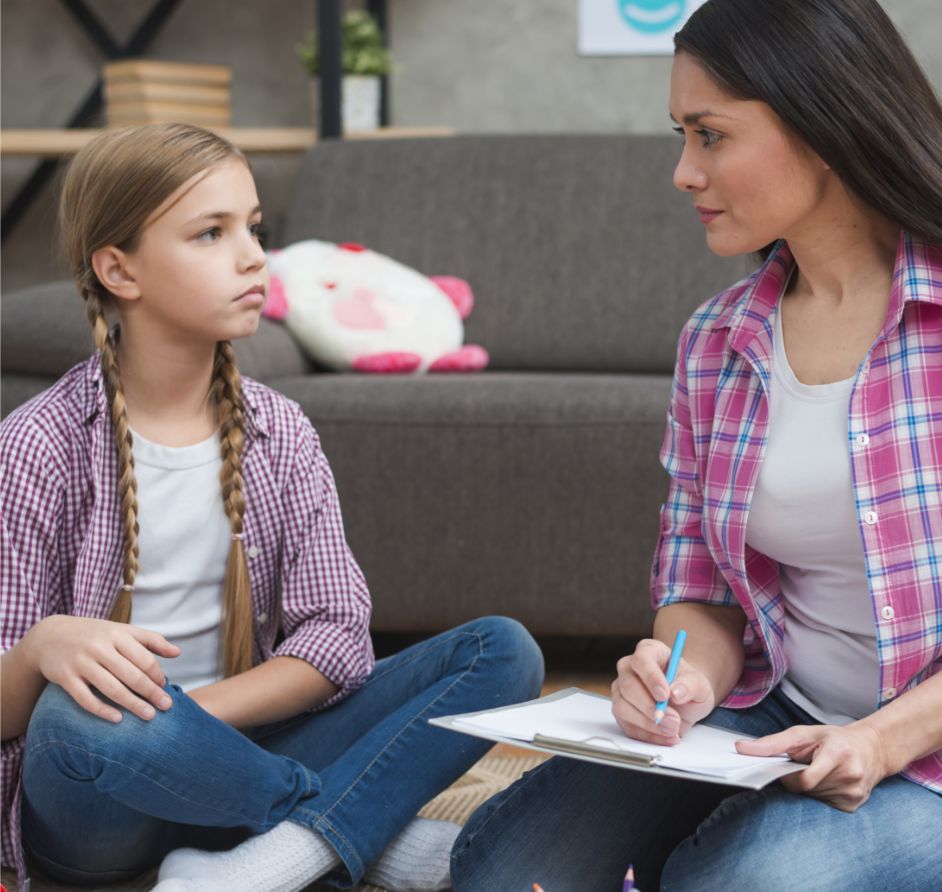 Antipsychotics
For individuals with childhood schizophrenia, antipsychotic medicines are considered the first-line therapy. When in question about a diagnosis, it's best to keep an eye on the patient rather than giving antipsychotic drugs, because children carry greater risks for adverse effects than adults. However, with critically ill patients, the hazards of delaying treatment or the potential for harm to self and others must be weighed against the choice to keep the patient off the medicine.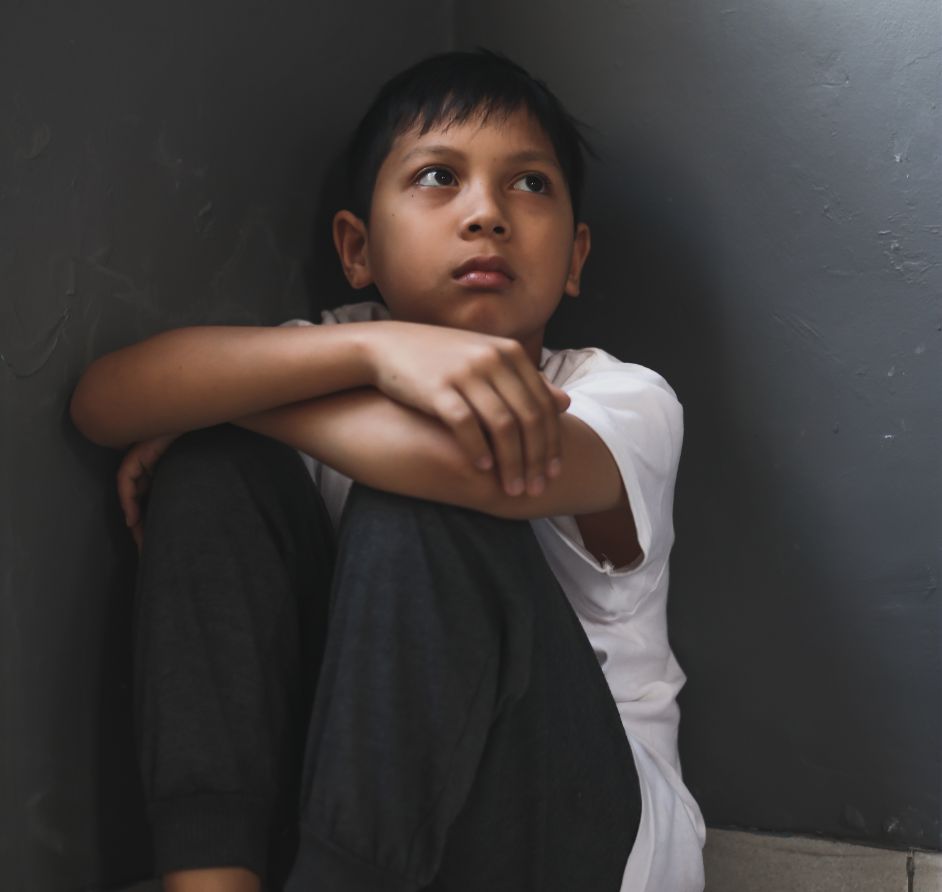 First Generation or Second Generation Antipsychotics?
While there is no substantial difference in efficacy between First Generation Antipsychotic Medications (FGAMs) and Second-Generation Antipsychotic Medications (SGAMSs), it's recommended that SGAMs should be used as first-line medicine for childhood schizophrenia.When compared to FGAMs, SGAMs have fewer side effects and hence lower dropout rates.
Psychosocial Interventions
These interventions work hand-in-hand with antipsychotics in the treatment of childhood schizophrenia. Evidenced based studies suggests that combining them improves the outcomes of individuals suffering from childhood schizophrenia.
Family Interventions
Tailored to fit the needs of the patients and their families while promoting frequent therapeutic contact, the need for medication adherence, and delivering emotional and practical support
Cognitive Behavioral Therapy (CBT)
Aims to improve understanding of illness, alleviate the distress associated with hallucinations, and minimizes the degree of preoccupation with delusional beliefs.
Cognitive Remediation Therapy (CRT)
It has been proven to increase planning capacity and cognitive flexibility in childhood schizophrenia.
Supportive Therapy
Supportive therapy for childhood schizophrenia is the act of creating a therapeutic alliance with the child's patients. It's based on empathetic listening and befriending the child in a way that betters his coping and his adherence to treatment and a healthy lifestyle.
Management According to Stage
Of course, the choice of treatment will be tailored according to how the child presents and responds to the treatment course of childhood schizophrenia. These management stages can be divided into multiple phases:
Prodromal phase
Here, the child is without clear psychotic symptoms and has vague problems in cognition, emotion, communication, and sleep. If the child is considered high risk for psychosis (for example has a family history of it), then the child should be only monitored based on the level of risk and with no antipsychotic administration.
Acute Phase
With childhood schizophrenia the child exhibits florid psychotic symptoms such as hallucinations, linguistic disorders, abnormal thinking, delusions, and behavioral issues. In this case, the aim is to relieve the distress from the child and his caregivers, while planning a management plan that includes antipsychotic medication.
Stabilization Phase
When the patient starts showing a decrease in symptoms, his antipsychotics are continued at the same dose for 6-12 months, and also the psychosocial interventions are continued. Patient treatment response, side effects, and drug adherence must all be evaluated throughout the stabilization period.
Stable Phase
This step includes carrying forward the improvements made. The goals of this phase are to maintain or improve the child's level of functioning, prevent recurrences, promote psychological/personal recovery, and rehabilitate the child. Antipsychotic drug dose reduction can be done gradually but signs and symptoms must be monitored for indicators of probable recurrence of childhood schizophrenia.
Following antipsychotic drug withdrawal, symptoms of possible recurrence must be monitored for at least two years following the last acute episode of diagnosis of childhood schizophrenia. Any recurrence of symptoms should be addressed right away.
Why Call the Lighthouse Network?
Caring, experienced, and expert staff who will find and help you get the right treatment you need
More than 5,000 outpatient and 300 residential options offering a faith-based approach for your need
Options for all payment types – PPO, HMO, Medicare/Medicaid, plus luxury or low-cost self-pay
A range of specialty services and resources for any addiction or psychological struggle/need
Dedication to help all motivated callers, irrespective of their insurance or financial struggles
Conclusion
Diagnosing Childhood Schizophrenia may be difficult at first, however, there are a plethora of options available to you and your child that can help manage the symptoms and provide proper treatment towards living a more fulfilling life.
If you or someone has a child who is struggling psychologically or with childhood schizophrenia, please call us at 844-543-3242 to confidentially hear about the options available to you from one of our Care Guides.
The Lighthouse Network, founded in 2003, is a nonprofit ministry that provides a 24/7 helpline and online life-growth resources for those struggling with addiction or psychological issues. Through this service, we help them find peace, joy, and freedom to achieve their God-given potential.
Many insurance providers cover our residential options












Call us today to reclaim your life!
Copyright © Lighthouse Network All Rights Reserved
Copyright © Lighthouse Network | All Rights Reserved