An addiction intervention can be a valuable tool for helping someone you care about with damaging life choices you see them making and how they are impacting their lives and those that love them. But if not done with careful preparation and effectively it has the potential to become a difficult and sometimes dangerous situation.
The Lighthouse Network Team has extensive experience in conducting, leading, and coaching individuals through the intervention process successfully.  Our goal is that people find the care that they need to over-come the challenges that the are facing so they can go on to live effective lives using the skills and abilities to the utmost that God has blessed them with.
Lighthouse Network is excited to be able to provide you with a step by step outline on how to design and prepare for an intervention for someone that you care about.  This document will give you a plan for preparing, and executing a healthy and focused intervention.  Dr. Andrea Chamberlain, Christian Psychiatrist and found of Lighthouse Network, developed this strategic intervention document to assist you in understand the steps that need to be in place for you to have a success intervention.  Feel free to share this value document with counselors and addiction specialist you know and work with.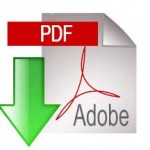 Drug or Alcohol Intervention Step by Step  – (Please click on icon to download)
The interventions is just the first step, real life change comes when the individual commits to and successfully attends a quality treatment facility so that they can learn the skills and get the counseling they need to make a lasting real life change from there destructive patterns.
Lighthouse Network is here to help you find the best possible treatment options for your loved one.   Our team of Care Guides will listen to your story, walk you through the process, encourage you, and get your loved one into the best treatment facility possible for the challenge they are facing.
When you are planning an intervention call Lighthouse Network Addiction & Counseling Helpline (844) 543-3242 so we can help you set-up and successful situation for confronting your struggling loved one.  After your intervention call, Lighthouse Network Addiction & Counseling Helpline (844) 543-3242 so that we can help you find the best possible treatment options so that your loved one can find the real life change they so desperately need and you desire for them.
To learn more about the Lighthouse Network Addiction Helpline (click here!)