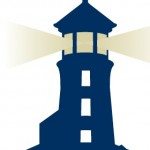 July 15, 2015
Transformational Thought
I know when I was at my lowest point—Essex County Jail in Newark, NJ, ripped shirt, cut and bloodied face, bruised and battered body, pummeled ego, sitting alone in a cold jail cell in the middle of winter. I knew something was really messed up. But, up until that rock-bottom experience, my focus was on trying to clean up the outer part of my life. I was trying to be a better decision-maker to improve my external behavior, to look right in front of other people. A funny thing happened as Jesus started my "makeover." I realized in order to improve the part of me everyone saw, I first had to really examine the part only God saw – what was going on inside, in my heart. Far too often, we focus on the outward self. Genuine transformation can start only on the inside. Then it powerfully and unintentionally ripples outward.
I realized that at the center of my heart, I was worshiping or glorifying insignificant, worldly pursuits. You see, glorifying something gives it great weight in your life. The root of the Hebrew word for "glorify" carries this idea of "significant weight" or "heaviness." For example, the sun has great mass, thus weighs a lot. And the gravitational force of that weight causes other, smaller objects to be drawn to it and orbit around it. These smaller objects are thus subservient to the weighty object.
Ideally, I should worship God. When worshipping Him, I put Him at the center of my heart, and His great weight then determines the orbits of everything else around Him. If God is really at the center, I will see the evidence of this: God will come first in everything. The bottom line is that when my will conflicts with His will, I will choose His will without hesitation. Glorifying Him, giving God the ultimate place and weight in my life, will make all the forks in the road easy.
Unfortunately, we can worship many things: self, control, safety, love, acceptance, importance, competence, money and material things; nice things like kids, house, spouse, job and ministry, or destructive things like food, alcohol, drugs, sex, money and power. The list is endless. But all these lead to the same miserable destination.
No matter what trivial item I choose to worship, the weight I give it in my life will shape and determine the orbits of everything else in my life around it. And this includes making God subordinate and asking Him to orbit around that idol of my heart. Listen to me closely! Placing God in a position orbiting around anything else is a formula for disaster. Only God is omnipotent, omniscient and sovereign over all things. His place is at the center, so He can determine the orbits of everything else in a great way.
How did I climb out from rock bottom? I decided to make Jesus not just my savior but the Lord of my life. This single step allowed God to transform me from the inside out. I am not perfect, but my life gets so much richer every day.
Today, as you make your decisions, examine what is at the center of your heart/universe. Start by asking, "What am I afraid of right now? What am I afraid of losing in this situation? What is driving my view of this decision? What is the basis of my confidence? What will get me into heaven?" Then take stock of the downside when you find yourself worshipping anything other than God. Please give God the place and weight He deserves. It transformed my life, and it will transform yours. The Lighthouse Network resources WITHIN REACH and EDGING FORWARD were developed to help you do just what I did, in a step-by-step way. Whether you make Jesus the Lord of your life or you make yourself lord, it's your decision, so choose well.
Prayer
Dear Father, through this renewed intimacy with You, I feel you are transforming me from the inside out. For far too long, I have been focusing on the outer person. Now I focus on the inner person. I pray that as I increase my focus on You, my Lord, You will transform me into the one You desire me to be. I yield to you, Lord. I do not resist this change. Nor do I desire to slow it down or speed it up. I let You set the pace, Lord, for I know Your timing is perfect. I know now that a delay does not mean "no." I hold your hand, Jesus, with childlike trust, just as babies hold their parents' hands as they learn to walk, step by step. Hold my hand, Lord. Let me feel and enjoy the tempo of this God-breathed life I am now living. All glory to You, God. Thank You, Jesus. Thank You, Lord. I pray this in the name of the One who always had God at the center of His heart, Jesus Christ. And all God's children say AMEN!
The Truth
"And we, who with unveiled faces all reflect the Lord's glory, are being transformed into his likeness with ever-increasing glory, which comes from the Lord, who is the Spirit." 2 Corinthians 3:18
"And now, Israel, what does the LORD your God require of you, but to fear the LORD your God, to walk in all his ways, to love him, to serve the LORD your God with all your heart and with all your soul, and to keep the commandments and statutes of the LORD, which I am commanding you today for your good? Behold, to the LORD your God belong heaven and the heaven of heavens, the earth with all that is in it." Deuteronomy 10:12-14