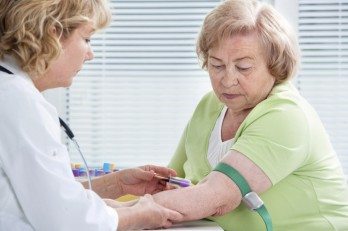 Researchers at Northwestern University in Chicago have developed a blood test that not only diagnoses clinical depression, but also shows that changing thoughts and beliefs changes brain chemistry. The test provides clear evidence of the mind-body-spirit connection, Karl Benzio, psychiatrist, founder, and director of Lighthouse Network told me.
The study, published last week in the journal Translational Psychiatry compared blood samples from 32 clinically depressed patients with samples from 32 people who were not depressed. The researchers found a significant difference between the two groups in the levels of nine RNA blood markers. RNA is a nucleic acid present in all living cells. The levels of these nine biomarkers identified which patients had depression.
The depressed patients received 18 weeks of cognitive behavioral therapy. CBT, the most widely used psychological talk therapy for depression, is based on the premise that thoughts cause emotions, which motivate behavior. Therapy seeks to change distorted thoughts and beliefs.