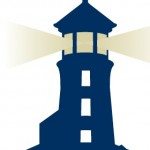 June 3, 2013
Transformational Thought
"Absence makes the heart grow fonder." We've all heard that line in many songs, and it's been the theme of many movies. Now if you've ever been to college, you know that the exact opposite happens more frequently: "If you can't be with the one you love, love the one you're with." Unfortunately, I have seen many hearts stray and relationships die because of distance, whether it occurs because of college, business travel, military deployment, natural disasters, or many other circumstances.
So what does make the heart grow fonder? Let me share a bit. When Martine and I first married, it was nearly impossible to predict what she would want for dinner, how she would react to a surprise, or handle a hurtful situation. Now, after 21 years of marriage, I know what my wife will order in different restaurants, which movies she likes, and what words hurt or encourage her. I know how she reacts to different people and situations. She knows me in the same ways, although she still has one distorted belief that some day I will eat vegetables. Even my girls know the only vegetable I eat is french fries!
How did we get to know each other's minds so well? It wasn't easy, although many times it was fun. But it took time. In fact, it was the time spent together paying attention to and listening to each other. We were motivated to know each other's minds, both to love the other person better, and to help make life more manageable and enjoyable for ourselves. As I spent time with her and got to know her better, I grew more fond of her. Actually, closeness makes the heart grow fonder.
God's intent for us is to be conformed to the likeness of Christ … to develop the mind of Christ. In order for this to happen, I need to know Christ … really understand who He is and how He thinks. How do you really get to know others? You spend time with them and pay attention. Once you see how they think and know their perspectives, you can really appreciate what they love and why they love it. As you spend more time with Jesus, you can't help but care for Him more, and start to love the things He loves.
Try to make time to sit quietly in the presence of your Lord. I know how difficult it is to concentrate. The effort itself will please God and bring you peace. Your brain scan actually gets healthier when you spend time communicating with God. It renews your mind just as the Bible promises. As with any skill, the more you spend time with God, the easier it becomes, and the better you get at it.
Today, try taking a few minutes after reading today's Stepping Stones to absorb God's Word. Spend a few minutes imagining how Christ views your toughest situation today. How will you respond to the situation by viewing it the way Jesus would? Use His lenses and your life will take off to heights you could never imagine, heights God has waiting for you. Growing founder of Jesus and getting closer to Him is your decision, so choose well.
Prayer
Dear Father, I am sitting quietly in Your presence, waiting for and expecting Your blessings. Help my mind to be still in the midst of all the confusion. Make my mind still like a pool of water, ready to receive whatever thoughts You drop into it. Help me rest in Your presence, as I consider the challenges this day presents. Help me keep my focus on You … looking to You and communicating with You as we walk through this day together. I pray this in the name of the One with the perfect mind, Jesus Christ; and all God's children say – AMEN!
The Truth
Be still before the LORD and wait patiently for him; do not fret when men succeed in their ways, when they carry out their wicked schemes. Psalm 37:7

Since therefore Christ suffered in the flesh, arm yourselves with the same way of thinking, for whoever has suffered in the flesh has ceased from sin, since therefore Christ suffered in the flesh, arm yourselves with the same way of thinking, for whoever has suffered in the flesh has ceased from sin, 1 Peter 4:1
The Spirit himself testifies with our spirit that we are God's children. Now if we are children, then we are heirs—heirs of God and co-heirs with Christ, if indeed we share in his sufferings in order that we may also share in his glory. Romans 8:16-17