Lighthouse Network's Dr. Karl Benzio Says Help Is Available for Those Struggling with Difficult Insurance Processes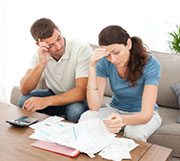 Philadelphia—Headache, upset stomach and knotted-up muscles are just some of the side effects. Is this the new strain of flu this season? No, it's what happens to patients and family members as they try to deal with the questions that arise with insurance and health care coverage.
Even the paperwork for a simple visit to the allergy doctor or physical therapist can be sickening. But families who are dealing with mental health, behavioral health and addiction treatment insurance coverage face even more serious issues, particularly as insurance companies are often hesitant to approve more costly treatments when less costly options are available. Insurance companies make money when they limit the care they have to pay for, both in length of the treatment and intensity. Outpatient is cheaper than residential.
Psychiatrist Karl Benzio, M.D., a former physician reviewer for an insurance company and founder and executive director of Lighthouse Network (www.lighthousenetwork.org), an addiction and mental health counseling helpline, says working through the necessary insurance steps to help a family member get mental health or addiction treatment can be overwhelming.
"The nature of the health care industry is such that the process can be difficult, even when navigating the claim for a regular doctor's visit or routine hospital procedure," Benzio says. "But when we add the ins and outs of mental health or addiction treatment coverage to the mix, it can be especially daunting, partly because of the sometimes-urgent nature of securing involuntary commitment or addiction treatment for a loved one."
Insurance companies also want to frustrate those who might need more intensive and residential treatments because they will cost more money. People they term high utilizers or chronics. The idea is the frustrated customer would then drop that insurance and move to the competitors insurance company, thus costing their competitor and taking someone who will lose them money off their list of subscribers. They want to retain the very healthy and drop the ones who need intensive care and cut into their profits.
Medical Necessity – the hardest thing is determining how "sick" someone is with a Behavioral Health issue is because we have no lab tests to show severity. So a major problem is the insurance company mandating premature discharge from rehab when the addict feels a little better but isn't properly equipped with skills for sustained abstinence. They have detoxed, have some head knowledge, but no real skills to handle stress better, avoid temptation, or resist the drug. The insurance company drastically underestimates how a stressful home situation, lack of supervision at home, or exposure to their tempting old lifestyle quickly leads to relapse and worsens the disease and quickens the downward spiral.
Navigating insurance plans for coverage for depression, eating disorders, drug abuse, alcoholism, addiction treatment, and other mental health issues can be intimidating—even for those who have insurance that covers these crucial and potentially life-saving treatment services. And searching for insurance coverage for addiction treatment or other mental health issues is common. For example, roughly a quarter of Americans will struggle with a drug or alcohol abuse issue in their life, and 61 million American adults struggle with mental health issues every year.
Most people have many problems from their addiction. Most are embarrassing. Therefore they tend to under-report the level of addiction and the danger/impact on their life. Be very honest with the insurance company when you (or a loved one or your therapist/doctor) is describing what your addiction is and the significant impact it has had on your life. Especially risk taking, legal and financial impact, medical and health danger, accident potential, and marital/family impact. These dangers are what will get you the more intensive residential treatment you need.
People don't realize that insurance companies are in business sell the world but deliver the least amount as possible. They prey on consumer ignorance to offer the least amount of treatment but making you think it is the best for you. They want to retain the very healthy and drop the ones who need intensive care and cut into their profits.
Benzio suggests the following methods for navigating the sometimes difficult world of insurance and mental health coverage:
Ask for help at the treatment facility or outpatient therapist. Many mental health addiction treatment programs employ specialists who can help with insurance concerns.
Rely on your family doctor or referring physician. These professionals can help make the insurance process easier and more navigable.
Check with your employer's human resources department or benefits specialist. These representatives know your workplace policy the best and can answer questions.
Contact your state Insurance Department through the National Association of Insurance Commissioners. For those with private insurance, these specialists may be able to help you understand your insurance policy and find out whether your company benefits follow the state mental health parity laws, which guarantee equal coverage for addiction and mental health conditions as for other health conditions.
Be completely honest with your insurance company. Many problems stemming from addictions or mental health issues can be embarrassing. Therefore, people tend to under-report the level of addiction they or a loved one are facing, and the dangers of this addiction to their lives—particularly the legal, financial, family, medical and health dangers. It's critical, however, to be fully honest with your insurance company, as these dangers are what will help in getting the more intensive addiction residential treatment needed.
Lean on Lighthouse Network. Lighthouse representatives and counselors can help navigate the complex health care system and complicated insurance process, offering expertise to clients to maximize their insurance in order to obtain the best treatment option with minimal out-of-pocket cost. Lighthouse can also help those without insurance find treatment options.
Those with questions about treatment options and insurance can call the free, 24-hour Lighthouse Network Helpline at 1-844-LIFE-CHANGE (1-844-543-3242). The most effective help will incorporate God into the healing process to bring lasting healing and transformation. Lighthouse Network also provides online resources for those concerned about a family member, friend or a loved one. Visit www.lighthousenetwork.org/im-family-a-friend.
Benzio shares insights on mental health issues in the one-minute daily radio feature "Life Change with Dr. Karl," airing on approximately 425 radio stations across the country, including 200 stations in the American Family Radio Network. "Life Change" brings scientific expertise and biblical principles together to examine some common daily struggles and help people successfully navigate life's obstacles. For more information, visit www.lighthousenetwork.org/life-change-with-dr-karl/.
Lighthouse Network works to guide struggling people through storms to achieve peace and find answers for those who have a hard time defining their problems. Lighthouse Network also offers the free, 24-hour Lighthouse Life Change Helpline toll-free at 1-844-LIFE-CHANGE (1-844-543-3242). Several resources are available through www.lighthousenetwork.org as well as through Lighthouse Network's free daily Stepping Stones devotionals found at www.lighthousenetwork.org/stepping-stones.