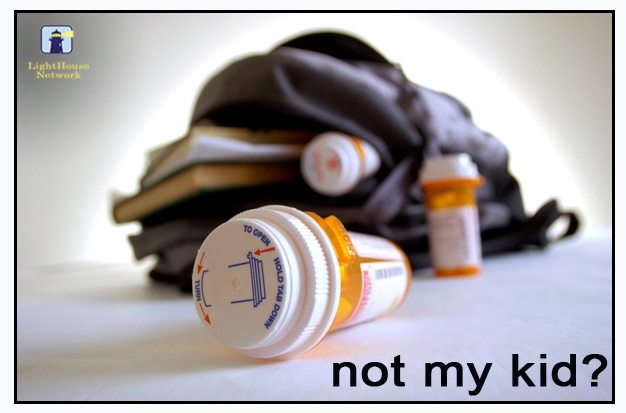 If your college student has been using drugs or alcohol while away at school, having them back home for the summer can be a challenge. Many parents struggle to maintain control of their household when a college-age child comes back home, especially when substance use is a factor. There will be conflicts, arguments, and frustrations, but it is important for you as a parent to remain calm and let your son or daughter know you love them and want what's best for them.
Summer is the perfect time to get your child to seek treatment for his or her substance addiction. Talking to them might be difficult, but parents must remain determined and loving when trying to get their child to accept help for a drug or alcohol addiction. Below, Lighthouse Network's Dr. Karl Benzio gives parents some ways to talk to their child about getting treatment over the summer.
If you feel like you don't know what to say to your college student about going to drug or alcohol treatment, you are not alone. Here are some examples of how you can start your conversations.
Let's make good use of your free time. Now that you don't have the requirements of classes and studying for 3-4 months, it is a great time for you to go to a 30-90 day residential rehab. You can be in and out before the summer is even over, and you won't fall behind academically or miss school activities.
If you don't get help now, life will get worse. Summer is often when substance abuse peaks for teens and young adults. It is a time of minimal structure, low accountability, too much idle time, extra cash from a summer job, temptations to stay up late and sleep in, and no supervision while parents are at work. You know many of your friends will be partying on the weekends and during the week because there are no classes or serious requirements the next day. To avoid the downward spiral of deepening addictions worsened by these fertile summer circumstances, let's start a positive spiral and get treatment.
Protect your future. Getting clean and sober helps you maximize your educational opportunity while in college and allow you to engage with a healthier peer group for more enjoyable campus life and activities.
Addictions are major obstacles, and they are intruding on your ability to realize your goals of peace, fulfillment, independence, trust in yourself, and maturity. They are keeping you from getting the education and experiences you need to secure a sustainable vocation and relationships that bring healthy and lasting enjoyment in life.
We will not allow drugs here. We will urine test you for drugs regularly. If you are clean, here are the rewards, (and tell them how you are willing to reward them). If your urine is dirty, here are the consequences. We will not pay for your cell phone, car insurance, or recreational activities and you can't use our car.
But more importantly, we will not pay for your next semester until you have four months clean (an entire summer or semester). For us to continue to make it easy for you to make unhealthy and dangerous decisions with your life would not be the loving thing for us to do for you. So to show you how life-interfering your substance use is and to not make it so easy for you to use, we need to withdraw our financial support to push you to move forward and prioritize better.
Also, we want to reduce the academic pressure and time spent studying for you to invest in yourself and really get to the core issues of why you are using and to take the time to learn better life management skills to enjoy and engage in life without substances.
College requires a healthy mind to study, learn, and grow, so we feel putting money toward your college is a poor investment and wasteful if you are using drugs to sabotage your mind and college opportunity. We are willing to invest that money in treatment to stop your substance use, but not in college until we see a healthy track record of no substance use, period.
We love you. We are fully on board with wanting you to be healthy, enjoy life in the right way, and build a strong foundation for all areas of your life. Instead of addiction, what we hope to see in you are self-growth and maturity, educational and vocational advancement, successful reciprocal relationships, stress management skills, and good decision-making and life management skills. Whatever treatment you need to accomplish those goals, we will support as long as you are willing to put in the work to reap the benefits. Don't expect us to be working harder than you to move your life forward.
Lighthouse Network has many additional resources for parents of young adults, and we can help you find a treatment program that is right for your child. Call us at 844-Life-Change (844-543-3242) today to learn how we can help.