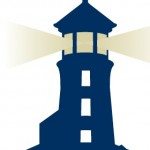 July 30, 2015
Transformational Thought
Going out of Business Sale … Clearance Sale … Half Off Sale … Buy One Get One Free … Outlets! Signs like these grab our attention. The reason? Opportunity is knocking. Let me share another, even richer opportunity that separates the successful spiritual investor from the one struggling to get by spiritually from paycheck-to-paycheck. The pivotal moment starts like this. In the middle of a pretty good day, something happens and your day gets messy … a deviation from your agenda pops up … an unplanned adversity surfaces … something painful occurs.
You see, anyone can have peace when life is going well. Unfortunately, for most people, peace is dependent upon external circumstances. You can see how dangerous this is because rarely is life calm. Here's the principle that allows us to achieve the next level of abundant living. The inner calm graciously offered by God need not be shaken by what is going on around you. What God offers His children is radically different … peace that comes from within, independent of circumstances.
The best thing to do when a messy event disrupts your peace is to stop what you are doing, take a "time-out" and ask for God's assistance. Try turning to and trusting in God in the midst of a messy day. God loves you. He knows everything, including what you need in that very moment to grow and help you achieve your deepest desires. He is sovereign over the universe, and He allowed the adversity/opportunity to happen for a specific purpose for your powerful development and fulfillment.
The disruption to your peace is not from God; it comes from within you … and not from anyone or anything else. The lack of peace comes from not understanding how God is using this event to show you, protect you, or prepare you for wonderful blessings in the future, including, the mind of Christ.
Today, when you face a disruption in your agenda, try slowly whispering "Jesus." His name is a strong tower. Believing in His love, sacrifice, and power will bring you security. So take a time-out when adversity strikes, and perform some self-examination. Do you have trouble applying the armor of God, trusting God's promises and character, and believing Jesus' work on the cross for you? The great opportunity God is dropping in your lap right now is to ID the false belief you accept more than God, Jesus, and the Holy Bible. Prayerful digging will reveal where you really place your trust when adversity strikes. Whether you see life's curveballs creating an opportunity for growth or you let them become an adversity that interferes with growth is your decision, so choose well.
For more equipping, try the following links: Spiritual Basics and Armor of God
Prayer
Dear Father, This day feels very "messy" to me. Many things seem out of control, but I am trying my best to trust You to provide exactly what I need. I confess that my inner calm is easily shaken by what is happening around me. My knee-jerk tendency is to restore order to my little world to ease my pain. And when I do this, I mistakenly look outward to other physical things … to substitutes. I know that Your peace is available to me, but today I am having trouble accessing it. Help me understand, Lord, that I am not in an emergency and help me give myself permission to slow down. Let this slower pace make it easier for me to stay focused on You and really learn what I am trusting more than You when I face adversity. I pray this in the name of the Prince of Peace, Jesus Christ; and all God's children say – AMEN!
The Truth
These things I have spoken unto you, that in me ye might have peace. In the world ye shall have tribulation: but be of good cheer; I have overcome the world. John 16:33
The name of the LORD is a strong tower: the righteous runneth into it, and is safe. Proverbs 18:10
My help cometh from the LORD, which made heaven and earth. Psalm 121:2 
No temptation has overtaken you that is not common to man. God is faithful, and he will not let you be tempted beyond your ability, but with the temptation he will also provide the way of escape, that you may be able to endure it. 1 Corinthians 10:13