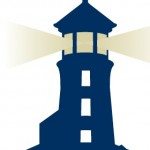 September 13, 2016
Transformational Thought
D-U-T-Y. Duty. What an interesting word! When I was a little kid, I would giggle when I heard it because we called poop, "doodies." As a teenager, duty was a foul four-letter word associated with chores or trivial work around the house that wasted time, but "built character." As a young adult, duty represented obligations to serve our country, to be a better manager of my finances, or a better husband, doctor, or citizen—tasks requiring sacrifice and aimed at avoiding long-term suffering, but offering limited immediate satisfaction.
Even though we think of duty as a negative four-letter word, our greatest calling, or duty, is the most fun and fulfilling activity of all: devotion to God. This duty is such a luxury that it should feel like a "joyous duty." This might turn you upside-down, but contrary to popular belief, duty can be associated with positive concepts like opportunity, blessing, peace, connection, love, joy, holiness and power.
The world is working hard to squeeze you into its mold, which is usually rush, rush, rush, while crowding out any time devoted to God. The merry-go-round of life just spins faster and faster, rarely slowing down, only stopping when you die. This world wants you to feel guilty about spending time with God. It wants you to feel that everything else is more urgent and needs to be done now, that time with God is a luxury with no acute relevance or impact in the present. Do not let this happen to you! The reality is actually the exact opposite!
God wants to spend time with you, and desires that you spend time with Him. When you make time for Him, it excites Him. But it also does wonders for your state of mind and your well-being. It equips you for life. That time renews and empowers you. And He knows that. It's one of the reasons He commands us to worship Him only. When you spend your time and mental currency on other distractions, you lose out. In response, God might have to do something to those distractions in order to refocus your eyes and devotion back on Him. Don't wait for God to redirect you. Decide to take your own action now. You will be amazed at how quickly peace replaces suffering!
Today, push back the boundaries of your life and prioritize time alone with your Lord. We all have crud in our life that we can cut out to make room for time with God. Then, actually follow through with that decision. And do it today. If not, you are falling into the world's trap. Focus on what it means to be a child of the everlasting King. Rejoice! The King always extends a special invitation to spend one-on-one time with you. In fact, it's a royal decree to ensure you enjoy your inheritance. Whether take up your royal duty to spend time with God or you either ignore it or see it only as an obligation — it's your decision, so choose well.
Prayer
Dear Father God, I confess that the ways of the world have warped my conscience. This world tries to punish me for doing the very things that please You the most. Lord, let me hear Your voice above all that tries to distract me from You. I know that You work in perfect Harmony with Your Holy Spirit. I pray that Your Holy Spirit helps calm my mind. Help me be still and attentive in Your presence, for I know I am on holy ground. I pray this in the name of the most dutiful servant, Jesus Christ. And all God's children say AMEN!
The Truth
"For you did not receive a spirit that makes you a slave again to fear, but you received the Spirit of sonship. And by him we cry, 'Abba, Father.' The Spirit himself testifies with our spirit that we are God's children." Romans 8:15-16
"'Do not come any closer,' God said. 'Take off your sandals, for the place where you are standing is holy ground.'" Exodus 3:5