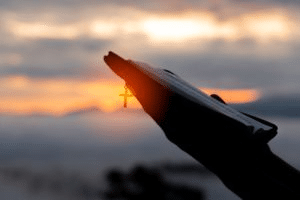 A suitable destination for drug abusers is a Christian drug treatment center, which offers you the road to a life free of drugs and alcohol. Drug treatment centers have evolved into the ideal setting for drug users to find the courage and determination they need to overcome their addiction. Christian mental health treatment centers have been assisting drug users in discovering a new purpose and value for life by combining efficient therapies with helpful programming.
The Christian mental health treatment centers are a fresh addition to the treatment center scene. This new product is intended to treat drug misuse concerns from a spiritual standpoint. Many people have found that emphasizing religion in their treatment has been quite beneficial in achieving long-term recovery. Although the therapies differ slightly from one center to the next, there are a few characteristics that all of these facilities have in common.
Make A Point Of Focusing On Christian Ideals.
The emphasis on Christian values will be at the heart of any Christian drug treatment program. This focus is directed at an inward exploration of the person's drug usage concerns, and it can take the shape of prayer, scripture reading, group discussions, and other methods. The emphasis here will be on using the concepts to help center the individual
Combination of Holistic and Modern Medicine.
Many programs will use contemporary and holistic therapy elements to aid in the detox phase and subsequent stages of the procedure. Counseling sessions and group talks are also aided by modern medicine and psychology. The goal here is the same as in other treatment centers: to teach the client how to live without drugs and prevent relapses. This can take the shape of taking active steps toward building positive connections, avoiding unpleasant situations, and developing personal skills to navigate the real world better when on-site therapy is over.
The Person's Life Begins to Take on A More Religious Focus.
One important component of this treatment is the necessity to fill the emptiness left by many drug addicts' lives. The objective is for religion to fill this gap. An emphasis on religion that begins in therapy can be carried forward, helping the person live a richer life.
Although a Christian drug treatment facility may not be appropriate for everyone, its services have helped many people. Consider the seriousness of the situation, the time required for the treatment program, and the center's success rate when choosing Christian mental health treatment centers. If you can obtain all of these items in one place, you're getting the most for your money. Before picking a facility, you should conduct extensive research and make a detailed strategy. Knowing the success of your drug detoxification treatment is essential to your recovery. Alternatively, you may speak with former patients of the Christian treatment facility to better understand the institution's effectiveness. Many Christian drug rehab clinics provide seminars and workshops that will assist you in selecting the best treatment program for your needs and situation.
Christian treatment programs have gained popularity in recent years, not just among those in recovery. Many pastors and churches also promote Christian addiction therapy. Faith may be a tremendous aid for addicts who are trying hard to change their life. Freedom from drugs and alcohol is a genuine option if God is the source of strength.