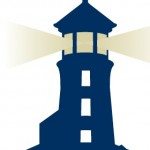 Aug 6, 2014
Transformational Thought
Don't we all need some form of healing? How healthy is your Mind? Your Body (including your brain chemistry)? Your Spirit? We all are injured, defective and hurt in multiple ways. In fact, none of us is perfect in even one area of our composition. God's word tells us that He will restore our health and heal our wounds. The scripture tells us this eternal healing does not come to us because of what we "do." Rather, it comes to us free of charge, in perfect abundance, through faith in Jesus Christ. We just need to accept it.
On the flip side, our temporal healing, the healing for the time period represented by the dash on our tombstone, 1963-20__, starts when we receive Christ's death for our sins. The Holy Spirit then indwells us and empowers us. We become responsible for using and directing our ongoing sanctification or healing process. God doesn't want to wait until eternity to heal us. He wants to give us a glimpse of this healing while we are still here on Earth. You see, this is the abundant living Jesus spoke about. God really wants to show the world His power while simultaneously blessing us with the fulfillment and peace that comes from living according to God's instructions.
Our everyday decisions, the intentional and "automatic" decisions, are what we control and need to master. This is how we become transformed, actually stripping off the old self and putting on the new; acting boldly based on our faith in God's character, His promises and the teachings of the Bible. This most important spiritual discipline is decision-making and the most powerful discipline in our arsenal. But rarely does anyone teach about it with concrete depth.
To become good at sports, music, academics or art—it's essential to practice specific fundamentals every day. So we, too, need spiritual training, putting on the Armor of God, praying and confessing regularly and being in the Bible—God's instruction manual. We need intentionality, self-assessment, perseverance and strategy to get to ultimate goal—the mind of Christ. This is how we develop a full relationship with God. It takes intentionality to practice any spiritual discipline, especially the most important one—decision-making!
Today, ask yourself: what is my strategy? What is my commitment to this strategy? How well do I exercise my free will? Is it consistent with God's instruction? Pursuing these answers will determine whether your race will be filled with healing and peace, or injury and pain. The Lighthouse Network resource Edging Forward: Mastering the Art of Godly Decision-Making is designed to help you understand and apply Biblical truths to overcome Satan's attacks and lead to that abundant life. Whether you implement decision-making with intentionality and stewardship or you use the usual randomly-winging-it strategy, it's your decision, so choose well.
Prayer
Dear Father, I know that I cannot earn my way to salvation. But by receiving You, I have become Your child. I believe Your word. I pray with humble confidence that You restore me to full spiritual, mental and physical health. Show me what I need to do to receive full healing in this lifetime, the renewing of my mind spiritually and psychologically, and even my physiological brain chemistry. Help me to understand what Your Holy Spirit is trying to show me and tell me so I can grow and glorify You. I pray today that You protect and lift the burdens of the entire Stepping Stones community according to Your will. If it is not Your will, then show them more clearly how to access Your peace and comfort during their struggles today. You know our every need, Lord. Let the assurance of Your presence fill us with joy and peace, regardless of our circumstances and our daily trials. I pray this in the name of the Great Physician, Jesus Christ. And all God's children say AMEN!
The Truth
"For I will restore health unto you and I will heal you of thy wounds saith the Lord." Jeremiah 30:17
"Not by works of righteousness which we have done, but according to his mercy he saved us, by the washing of regeneration, and renewing of the Holy Ghost; which he shed on us abundantly through Jesus Christ our Savior." Titus 3:5-6
"I appeal to you therefore, brothers, by the mercies of God, to present your bodies as a living sacrifice, holy and acceptable to God, which is your spiritual worship. Do not be conformed to this world, but be transformed by the renewal of your mind, that by testing you may discern what is the will of God, what is good and acceptable and perfect." Romans 12:1-2
"Therefore, since we are surrounded by so great a cloud of witnesses, let us also lay aside every weight, and sin which clings so closely, and let us run with endurance the race that is set before us. If you are left without discipline, in which all have participated, then you are illegitimate children and not sons. Besides this, we have had earthly fathers who disciplined us and we respected them. Shall we not much more be subject to the Father of spirits and live? For they disciplined us for a short time as it seemed best to them, but he disciplines us for our good, that we may share his holiness. For the moment all discipline seems painful rather than pleasant, but later it yields the peaceful fruit of righteousness to those who have been trained by it. Therefore lift your drooping hands and strengthen your weak knees, and make straight paths for your feet, so that what is lame may not be put out of joint but rather be healed." Hebrews 12:1, 8-13