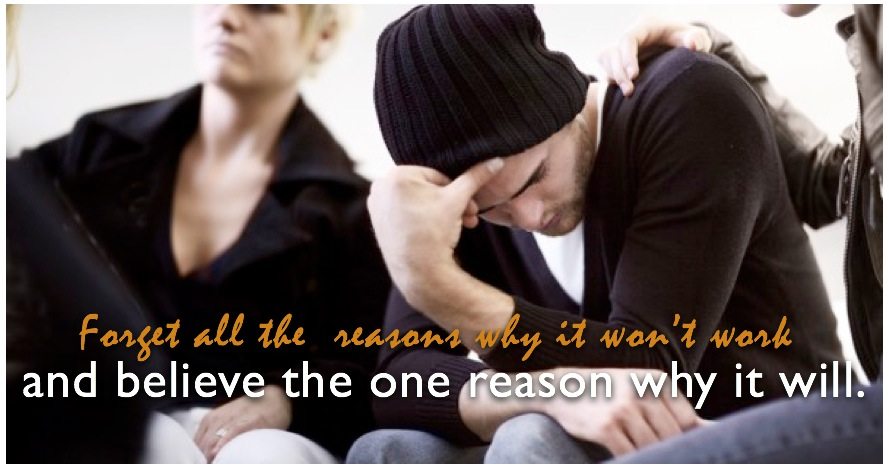 Many adults today are facing some very difficult decisions as they consider a parent's need for drug treatment. Some of these individuals have known for years that their parent has had a drug addiction. For others, this is new, devastating information.
What about you? Are you wondering how to get Mom or Dad into Christian drug treatment? Lighthouse Network founder and Executive Director, Karl Benzio, MD, has some strategies and information that will be helpful to you as you try to figure out how to best help your loved one.
Dr. Benzio and our team at Lighthouse Network understand the difficulty you face when a parent has a drug addiction. First of all, if you are even wondering if a loved one needs help, they most likely do. Secondly, you might hope that your parent will somehow find their way out of their addiction and back to a normal life. Unfortunately, sobriety does not usually happen on its own, and being the adult child, you might be the only one willing or brave enough to tell your parent they need help. So, if you know deep down that Mom or Dad has a problem, it is time to do something about it.
Getting Help to Get Their Life Back
Dr. Benzio encourages you to take action now. "You need to focus on the bigger picture as your parents are getting older and are not as physically or psychologically resilient as in the past. At this age, when purpose, meaning, failure, legacy and death seem more important, it is necessary to look at a more integrated spirit, mind, and body approach, which will help your parent in all areas of their life, and especially the deeper areas."
Addiction can take years off of an individual's life, but getting the right kind of help can allow the person to get back to the things they once enjoyed and repair the broken relationships with their family and friends. Getting into Christian drug treatment now will help your parent heal, enjoy their life again, become a positive influence on their children and grandkids, and enable them to maintain their health, job and other responsibilities.
Benefits of Finding the Right Treatment Program
There are many drug rehab programs out there, but not all of them have the resources or experience to provide help to older adults. It is important to find a program that can reach your parent, give them a safe environment to discuss core struggles and mistakes, teach them new skills with effective therapy and support groups, and allow them to use their knowledge and life experience to achieve sobriety.
Christian drug treatment is a great way to help Mom or Dad put their addiction behind them for good, says Dr. Benzio. At a time when they likely feel powerless, it is time to acknowledge something bigger and more powerful than themselves to help them get sober. Christian treatment is the only treatment which accesses the divine power and life management teachings of God and infuses them into the treatment process, allowing for complete recovery.
Why Choose Christian Drug Treatment?
There is so much more to Christian based rehab than many people think. Dr. Benzio explains that Christian treatment combines powerful spiritual truths with Biblical, time-tested life management principles to actually renew the brain's circuitry. Christian treatment is the best treatment modality for getting to the core stressors that lead to the addictive self-medicating or stress-escaping behaviors. It works because it infuses faith and Biblical truths into treatment, allowing the individual to heal all areas of their life through the power of forgiveness and equipping for handling life bringing hope of a bright future.
If your loved one is a Christian, they need a program that can help them apply their faith in a more practical way to achieve the peace and freedom they are yearning for and which Jesus promised. By matching the faith of the therapist with the faith of the patient, a more powerful and lasting recovery is possible. However, Christian drug rehab has been shown to be effective for people of all faiths and religious backgrounds. This method of recovery helps individuals humbly relinquish control to a higher power, and helps build trusted relationships that will facilitate recovery and prevent relapse.
Your loved one might have regrets over choices they have made. Christian drug treatment can help them make things right again by building the foundation of mental, physical, and spiritual wellness they need to rebuild their life.
How to Talk to Your Loved One
Many people have a hard time admitting they have lost control because of a substance addiction. It is important to treat your parent with sensitivity and compassion at this time, and to show them you really do care and want what is best for them. Talk to your parent and be honest with them about the impact their drug addiction has had on themselves and the ones they love. Encourage them to seek a quality Christian drug treatment program and offer to help them through the process.
If you face resistance, don't give up; this is normal. Consider enlisting the help of a professional interventionist to help Mom or Dad see their need for treatment. Lighthouse Network can help you through the process of getting your loved one to accept help. We can connect you with intervention services and the right Christian rehab program, as well as guide you and your loved one through the admissions process.
Are you ready to take the first step and talk to Mom or Dad about Christian drug rehab? We can help. Contact Lighthouse Network today at  844-LifeChange (543-3242) to learn about the programs available.