In general, no, if you go to treatment it will not show up in a public record anywhere. There are a few exceptions to this, but in general, this is not something you need to worry about. Going to treatment is confidential, and treatment facilities are bound to protect your privacy. In life and death situations, which are extremely rare, the facility might need to contact someone about your condition, but in general, treatment facilities are able to offer complete confidentiality. You are the only one who can release your records to other organizations, including your employer, your family, and your physician. In most states, your addiction and recovery are not even reported to gun licensing agencies.
Cases when Your Addiction or Treatment Might Be Made Known 
There are a few exceptions to this confidentiality rule, and a few cases in which others will possibly find out about a drug or alcohol addiction problem. For example, if you are a professional healthcare worker, pilot, lawyer, or emergency service provider, your licensing agency will need reports for you to maintain licensure and be able to perform your work duties. This is because of requirements established by certain licensing agencies, which are put in place to protect both workers and the general public.
It is also important to note that if you were arrested for an offense prior to rehab, that offense will be of public record, and anyone can search and find out about the charges and sentence. But whether or not you go to treatment is private unless you reveal it or it is part of your sentencing agreement with the court.
Benefits to Letting Others Know about Your Recovery 
There may be reasons you do not want others to know about your addiction and treatment. Maybe you want to protect your career, your reputation, or even the privacy of your children or other loved ones. In some cases it might be in your best interest to quietly get treatment and get on with life, with no evidence of rehab made public. However, many treatment experts encourage clients to be open and honest about their recovery whenever possible.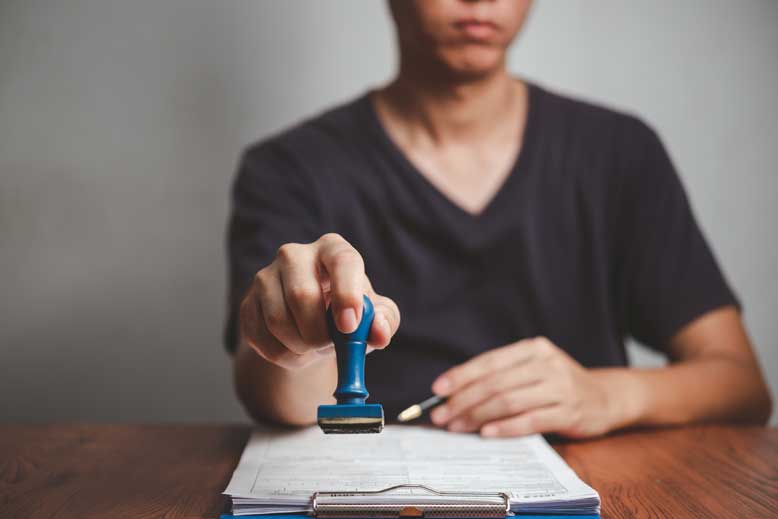 Being honest with family and co-workers provides many benefits. It first of all clears the air and makes it easier for the person in recovery to take time out to get help when everyone is on the same page. Secondly, it allows those close to the addict to provide help and encouragement on their journey to recovery. Finally, it opens up opportunities to address the growing problem of addiction in America. It prevents people from hiding the issue and helps do away with stigmas associated with addiction and treatment.
Lighthouse Network's Dr. Karl Benzio explains, "We understand when some people do not want even close family and friends to know about an addiction or rehab. We at Lighthouse Network provide our clients with complete confidentiality. However, we do also recognize that it is beneficial in many cases for those in recovery to keep their close loved ones informed about their rehab. Family, friends, and even co-workers can pray for and provide an array of helpful services to a person in recovery. They can provide services like childcare, meals, or rides for a suspended driver's license, encouragement, or healthy social weekend options; the list is endless. We encourage clients to make use of those sources of support whenever possible."
When someone is willing to talk to their loved ones, employer, or co-workers about their struggle to get sober, others can rally around that person and become the support system they need to succeed. The addict going through recovery will benefit from a family who is supportive, working to heal their own issues, and willing to do what they can to help the person avoid relapse.
While it does often help to be open and honest, we at Lighthouse Network understand your need for privacy. We can ensure client confidentiality, and our assessments and hone contacts are always private.
The only times we release information are to:
Communicate with your insurance company about benefits
Communicate with potential treatment facilities to find the best match for you.
If you are suicidal and in imminent danger, we will call some local emergency services to get you the immediate help you need if we can't direct you to it over the phone.
We can help you find the treatment program that is right for you. The rehab facilities we work with are all confidential, so that your recovery will not show up in public record anywhere. To learn more about our rehab programs at Lighthouse Network or one of our partner facilities, call us at 844-LifeChange (543-3242) today.