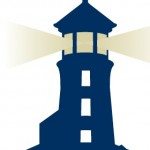 January 1, 2016
Transformational Thought
Happy New Year! It seems like Y2K was just a couple years ago with all its commotion about streetlights going crazy … retirement funds being depleted … financial chaos emerging from Wall Street … water and food being unavailable … and major wars being a real possibility. People even reserved generators over a year in advance. Then came the tragedies of 9/11/01 and the crash of the economy several years later. Wow! It's hard to believe how fast the last 16 years have blown by.
Occasionally, we might feel bored on the job or while completing a task, and time seems to drag on. But I've never met anyone who really thinks time passes slowly. The key concept for today is this: the only thing we are guaranteed in this world (assuming the Rapture doesn't happen yet) is this … Time Passes! Unless you die, time methodically marches on. And as we've noted … every year as I get older, time seems to be moving more quickly, stopping for no one – and certainly not for me!
If we apply this constant about time to our lives, we are guaranteed that January 1, 2017 will come, and arrive very quickly at that. I'm just preparing you for the inevitable truth. Here is the question you need to ask yourself, "Do I want to be in the same position, shoes, state of mind, level of psychological and spiritual maturity on January 1st next year that I am in now? Do I want to have the same degree of impact on family, friends, and society? Or do I want and expect more from life and myself? Am I living the abundant life for which Christ died, the life He promised was available to me, or am I wasting some of it?
We all want to grow. In fact, God commands us to mature, to go from milk to solid food. Staying the same isn't an option. If you aren't going forward and growing, then you're going backward. Life is much easier and more fulfilling when we are growing in God and life.
First, growth starts when you set a goal. Second, to get to your destination, you have to recognize your starting point. And third, you need to develop a strategy that takes you from where you are now to your goal. For growth to occur, self-reflection and assessment are essential keys. New Year's Eve is the time most of us look back and evaluate. But it really is hard to appraise one whole year in a just a few hours. That's just a lazy, shortsighted copout. Think about it. You didn't get this way overnight. So you can't assess and adequately troubleshoot it in just a few hours.
Today, most of you have a day off, so take time to invest in yourself. Write down who you want to be on 1/1/17. Be very descriptive about your spiritual, emotional, relational and thinking world. Then commit to a practice of setting aside just 15-20 minutes per day for the next month for serious self-reflection, assessment and some concrete journaling. Your return on this small investment will be truly life changing. You see, this was one of the first steps of my life transformation. WITHIN REACH will give you a unique and powerful strategy to assess yourself quickly, efficiently, and deeply. It will bring dramatic and powerful growth to every area of your life.
1/1/17: whether you achieve the goal of who and what you and God desire your life to be, or whether you stagnate or even worse, go backwards, is your decision, so choose well.
Prayer
Dear Father God, You are so Holy and amazing, and I am in awe. Thank You for not giving up on me, a sinner. You actually come alongside me, bear my yoke, act as my Counselor, and grow me to be more Christ-like. I know You want to finish the work You started just as You have promised. Show me how to use your Holy Spirit, your instruction, and the understanding of who You are to transform my mind and life. I pray in the name of the One who started this transformational revolution, Jesus Christ; and all God's children say – AMEN!
The Truth
And I am sure of this, that he who began a good work in you will bring it to completion at the day of Jesus Christ. Philippians 1:6
I therefore, a prisoner for the Lord, urge you to walk in a manner worthy of the calling to which you have been called, Ephesians 4:1
For if anyone is a hearer of the word and not a doer, he is like a man who looks intently at his natural face in a mirror. For he looks at himself and goes away and at once forgets what he was like. But the one who looks into the perfect law, the law of liberty, and perseveres, being no hearer who forgets but a doer who acts, he will be blessed in his doing. James 1:23-25
All Scripture is breathed out by God and profitable for teaching, for reproof, for correction, and for training in righteousness, that the man of God may be competent, equipped for every good work. 2 Timothy 3:16,17