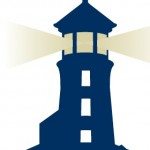 August 26, 2016
Transformational Thought
I always marvel at how our kids resemble my wife and me in so many ways, and I'm not just talking about physical characteristics. They make lists, have a way of talking about certain situations, choose words, and have attitudes about money, food, and vacation like I do, just to name a few. Amazing how our kids usually become echoes of who we are.
The one line that really gets me is when my girls say, "Dad, that is exactly what Pappy would say." When I hear it, I realize two things. First, they are really watching and noticing what I do. Second, although as a teen I vowed I would be different than my dad, I am similar in some ways because I observed him over time. (I now realize he wasn't as weird as I used to think, or now I am actually as weird as he was!)
Like it or not, the way you lead your life is an example to others: your children, spouse, family, friends, co-workers, etc. People are watching; they can't help it. The mind is so powerful … it is like radar … a sensitive vacuum … picking up and sucking in all the activity in the environment, even when we're not aware of it. So, the big question is, "What do others 'see' when they see you?"
As Christians, we have a light in us that is powerful … bright … vibrant … and able to transform our minds and behaviors. But it can be transforming for others as well. Do others see your Heavenly Father in the way you act, talk, and think? We are called to let our light shine, not to hide it under a bushel. What are the ways that we hide it?
We know the Holy Spirit is powerful and perfect. But we aren't perfect and don't shine His pure light. We hide our light by getting in the way of the Holy Spirit as He works in our lives. Our past causes us to act like captains of our own ships. We unwittingly accept Satan's distortions and lies. We resist the leadership of the Holy Spirit and ignore His commands and direction. What interferes with you reflecting your heavenly Father?
Today, look at how you handle adversity. Are you following the Holy Spirit's teaching and direction, or ignoring Him and handling it your own way? How much light are you shining to the world? Alternatively, think of all the blessings you have received. Think about how your destiny and life have changed since accepting Jesus as your Lord and Savior. Let His light shine brightly through you so that, as the scripture tells us, Many will see you and put their trust in the Lord. Whether you reflect the characteristics and shine the light of your Heavenly Father or you hide His character and dim your light is your decision, so choose well.
Prayer
Dear Father, You have performed so many miracles for me and through me. Thank You, Lord. All Glory to You. You have truly lifted me out of the pit of destruction. Help me to get out of Your way as You work through me and in me. Give me a humble spirit that accepts You as my captain. I pray, Lord, that You will use me today to further Your Kingdom; that You will use me in ways that I don't even understand. I have close family members and friends who remain in that pit. Let them see You through me today. Allow me to help them put their trust in You. I pray in the name of the Light of the world, Jesus Christ; and all God's children say – AMEN!
The Truth
I waited patiently for the Lord; And He inclined unto me, and heard my cry. He lifted me out of a pit of destruction, out of the miry clay, and he set my feet upon a rock and gave me a firm place to stand. He put a new song in my mouth, a song of praise to our God; Many shall see and put their trust in the Lord. Psalm 40:1-3
Oh Lord my God, You have done many miracles for us. Your plans for us are too numerous to list. If I tried to recite all your wonderful deeds I could never come to the end of them. Psalm 40:5
You are the light of the world. A city set on a hill cannot be hidden. Nor do people light a lamp and put it under a bushel, but on a stand, and it gives light to all in the house. In the same way, let your light shine before others, so that they may see your good works and give glory to your Father who is in heaven. Matthew 5:14-16
No one after lighting a lamp puts it in a cellar or under a bushel, but on a stand, so that those who enter may see the light. Your eye is the lamp of your body. When your eye is healthy, your whole body is full of light, but when it is bad, your body is full of darkness. Therefore be careful lest the light in you be darkness. If then your whole body is full of light, having no part dark, it will be wholly bright, as when a lamp with its rays gives you light." Luke 11:33-36