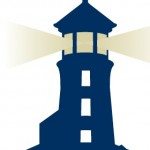 September 26, 2016
Transformational Thought
Recently, a close friend revealed some information that was quite surprising. After absorbing the information and considering it prayerfully, I knew what God wanted me to do. But discussing with my friend what God laid on my heart was going to be uncomfortable for me, and I knew it would be even more uncomfortable for my friend to hear. Actually, I was concerned that sharing what God put on my heart might actually end this close friendship. I could have avoided the conversation and saved myself some pain, at least immediate discomfort. But I would have ignored and dishonored God.
Well, I said it. I told him my views on his situation and advised what I would recommend as next steps. This is what he asked of me. We processed it and he agreed with my view. After consideration, he disagreed with the next step I had recommended to end some of his sinful behavior, but we remained friends. I know you've been in a situation, too, when it was necessary to confront a loved one with a truth you knew he or she wouldn't like. How did you feel?
Incidents like this in the past really pushed me to examine myself. I had to admit that I actually feared the will of God at times. That is, I actually feared doing what God told me to do because I was afraid of the material sacrifices or human relationship disruptions that might occur if I did the right thing. I had a fear that totally aligning my life with the will of God will actually cause me pain. So unfortunately, I would do what I want, avoid what God wants, and seemingly minimize my immediate discomfort.
Then I realized my mistake. My fear was an emotional response. Emotions are a great warning system of potential trouble or danger. But God never intended that we make decisions based on our emotions. Basing my decisions on His will, not my need to be comfortable, is the only way to be spiritually at peace. Then I will also have the bonuses of the fruit of the Spirit, psychological growth and peace, and renewed brain chemistry.
One of Satan's greatest lies is getting us to believe God's way is costly—that Satan's way (or our fleshly way) is on-sale, cheaper, better and less costly. Satan's ways will always result in immediate spiritual, psychological and physiological (actual brain) damage. The enemy's solutions also cause long-term damage in the three spheres of spirit, mind and body. They aren't cheaper at all. That is just a sales gimmick. Satan's answers are much more costly. How sad that we don't see the cost even though the fruit of the flesh is clearly described to us.
The Word of God continually calls us to transcend living—to go beyond what is natural and to do what is supernatural. God's will is so much deeper than our own understanding. Though His will may entail sacrifice and pain, it's important to remember that His will always accomplishes what is best for you and those around you. The best part: it is far cheaper than Satan's heavily advertised false imitations that masquerade as solutions.
Today, practice submission to authority. Stop at every stop sign, don't go over the speed limit, pass up that cookie or extra serving, go to bed at the right time, don't look at that cleavage, hold your tongue, serve your spouse and you can think of others. Write a thank you letter to the King of the Universe who is giving you and your life special attention, guidance and instruction. Take a deep breath and dive into the depths of absolute trust in Him. Do the right thing regardless of how uncomfortable it makes you or how the other person might feel. Live by faith—not by sight. Whether you are driven by God's will or you are driven by your fleshly needs — it's your decision, so choose well.
Prayer
Dear Father, I confess that while I pray for Your Will to be done, I am often afraid of the discomfort this will actually cause. I know that at times Your Will includes pain. When I am hurting physically, emotionally or spiritually, I search for ways to relieve or escape my pain. The escape becomes my focus as I obsess about how I will solve my problems. I pray to You, Father, to help me really believe that Your way is perfect. Help me to rely on your peace and comfort. I pray in the name of the One who always followed Your will, Jesus Christ. And all God's children say AMEN!  
The Truth
"As for God, his way is perfect … He is a shield for all who take refuge in Him." 2 Samuel 22:31 
"We live by faith, not by sight." 2 Corinthians 5:7 
"Now the deeds of the flesh are evident, which are: immorality, impurity, sensuality, idolatry, sorcery, enmities, strife, jealousy, outbursts of anger, disputes, dissensions, factions, envying, drunkenness, carousing, and things like these, of which I forewarn you, just as I have forewarned you, that those who practice such things will not inherit the kingdom of God. But the fruit of the Spirit is love, joy, peace, patience, kindness, goodness, faithfulness, gentleness, self-control; against such things there is no law." Galatians 5:19-23