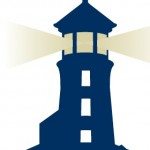 Sept 3, 2013
Transformational Thought
As a kid, I was determined to be a pro baseball player and a psychiatrist. I never really had any other long lasting goals. During high school I set goals to attend Duke University and to have five sons. We would play basketball around the country against other teams. My determination to get to Duke and become a psychiatrist was significant. Unfortunately, I wasn't as determined when it came to baseball although I did play at Duke. My downfall was not staying mentally focused and not being intentional and disciplined with my activities. Other self-centered needs intruded on my dreams and led to distracting activities. You know some of my judgment lapses from past Stepping Stones. There's no reason to blame God. My unfulfilled dreams were entirely my fault.
In Philippians 1:20 Paul seems to be saying; "My determined purpose is to be my best for His glory … whether by life or death." Paul was determined to let nothing stand in the way of doing exactly what God wanted, not even pain or death would stand in the way of being a Godly decision-maker.
What will it take for you to choose to follow God's will? We all start our days with the idea, resolve, and attitude that we will do the right thing, be a good person, and put God first. As we start our day, we often think, "Regardless of the temptations, I will make the right decisions." But somewhere during the day, we get sidetracked; our determination gets undermined. Petty, self-centered needs and agendas start to outrank our calling and faulty choices soon follow. We stray from following God's will.
I believe that many times a crisis must develop before we make the decision to follow God's will purposefully and determinedly. This is often how He gets us to focus our attention on Him. We need these crises because we are so unresponsive to God's numerous gentle nudges. Once we arrive at the place where He asks us to be the best for His glory and our maximal fulfillment, the debate within us begins. And when the crisis hits we must decide … for or against God's purpose? There is no middle ground. That moment, when we decide for or against, is the greatest crossroad we face in our daily walk.
Today, when adversity comes into your life on any front, surrender your will to God and you will find peace and freedom. This happens by asking, "What desire is competing with God's instruction, promises, or character?" Then make a conscious decision to follow His will and put yours on hold. This glorifies Him and is by far the best for you. When you make this Godly decision, you will actually renew your mind spiritually, psychologically and even physiologically. Believe it or not, your brain circuitry and brain chemistry actually becomes stronger. Having a Determined Purpose to follow God's will or your own will is your decision, so choose well. Edging Forward will help you or a loved one grow the disciplines for determined purpose.
Prayer
Dear Father God, I pray that the Holy Spirit will reveal Your message to me in a way that I can understand and live out daily. I feel very much ashamed that I have not given you the areas of my life that You have asked me to yield. I want to live my life so that in no way will I be ashamed. Lord, help me shut out everything that keeps me from doing my very best for Your glory. I actually find my limitations liberating when my strongest desire is to do my best for Your glory. Thank You, Lord, for the freedom this provides. For Your word tells me that where Your Spirit is, there is freedom. In Christ's determined name I pray, and all God's children say – AMEN!
The Truth
I eagerly expect and hope that I will in no way be ashamed, but will have sufficient courage so that now as always Christ will be exalted in my body, whether by life or by death. Philippians 1:20
But grow in the grace and knowledge of our Lord and Savior Jesus Christ. To him be glory both now and forever! Amen. Peter 3:18